The surprising origins of 12 Christmas words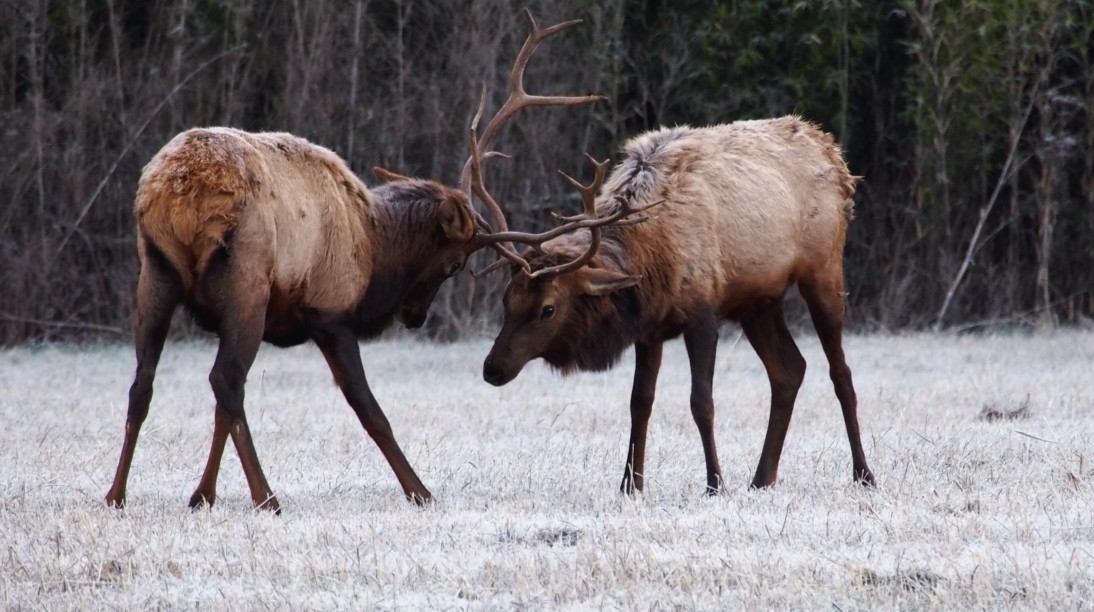 Derivations of holiday language
They're as seasonal as turkey and fig pudding, but where do the words associated with Christmas come from? Why is there a reindeer called Rudolph and why is mistletoe called mistletoe? And is Xmas poor English? Discover the derivation of Christmas words in our guide.
Mistletoe – For a parasitic plant, mistletoe sure has some warm and fuzzy connotations these days. Its name, however, hints at something more sinister. Linguists agree that mistel relates to bird droppings and/or birdlime, a sticky substance used to trap our feathered friends. Literally, it means "dung" or "urine" as in "mist, fine rain". How romantic.
Xmas – In the post-text speak era, some might see Xmas as a bastardisation of the eponymous holiday. To others, it may read as commercial marketing lingo or a secular alternative to Christmas. Yet Xmas is far from a neologism. In fact, the abbreviation dates back to the mid-1500s. X represents the Greek letter chi, which initiates the word Χριστός, or "Christ".
Christmas – The evident etymological origin is that of "Christ's Mass".  But if we dig a little deeper, we find that the mæsse in the Old English Cristesmæsse may have come from the Ecclesiastical Latin missa, which in turn derives from regular Latin mittere meaning "to send (away)". Linguists hypothesise that this originated in the conclusion of the Latin Mass, Ite, missa est, meaning "Go, it is the dismissal!"
Gift – Before its definition broadened during the Middle Ages, gift referred specifically to a wedding dowry. The Germanic root word meant something like "bestow" – also the origin of the German word gift, meaning "poison".
Rudolph – This famous reindeer's name actually means "famous wolf" or, even more literally, "wolf of fame" from the Old High German Hrodulf. Long before Rudolph the Red-Nosed Reindeer became enshrined in stop-motion animation, the name was an epithet bestowed upon the bravest warriors.
Gingerbread – Here's a fun linguistics term: folk etymology. That's how gingebred, which in Middle English referred to a ginger paste used in cooking and medicine, became gingerbread. Despite initially having no connection to baked goods, the unusual word was transformed to more closely resemble more familiar words.
Eggnog – The nog in eggnog was used in the 17th century for ale, specifically one brewed in Norfolk. Before that, it may have come from the Scots word nugg, meaning beer warmed by a red-hot poker, or knagg in old Norwegian.
Bough – We're used to thinking of a tree's branches as limbs, but it turns out that English is somewhat unique in its propensity for this anatomical metaphor. Bough is related to the Old High German buog and the Sanskrit bāhu, which mean "shoulder" or "leg" and "forearm" respectively.
Spruce – What's now a classic Christmas tree was once the English name for Prussia. Goods imported from that country, including the straight conifers once desirable as ship masts and now as things to stuff into one's living room, were labelled with the modifier Spruce. In the case of the tree, this stuck around long after the country, by any name, was gone.
Tiding(s) – Tidings, from the Old English betide meaning "to happen especially by fate" now imply that rarest form of news: positive. Interestingly, there's nothing inherently Christmassy in the meaning or origin of tiding. Its Christmas status has been achieved through brute force of repetition. By this logic, Die Hard is almost certainly a Christmas movie.
Tinsel – Tinsel as we know it today dates back to the 1500s, when it referred to an iridescent fabric interwoven with gold- or silver-coloured thread, from the French étincelle meaning "sparkle" or "spark".
Frankincense – There's no connection to Frankenstein, and frankincense isn't an unnatural amalgamation of other scents. In fact, it's about as natural as they come – at least in its pure form, it's the sap of the frankincense tree. The frank in frankincense is old French for "high quality".
Get our newsletter for insights into modern comms