Best biz tweets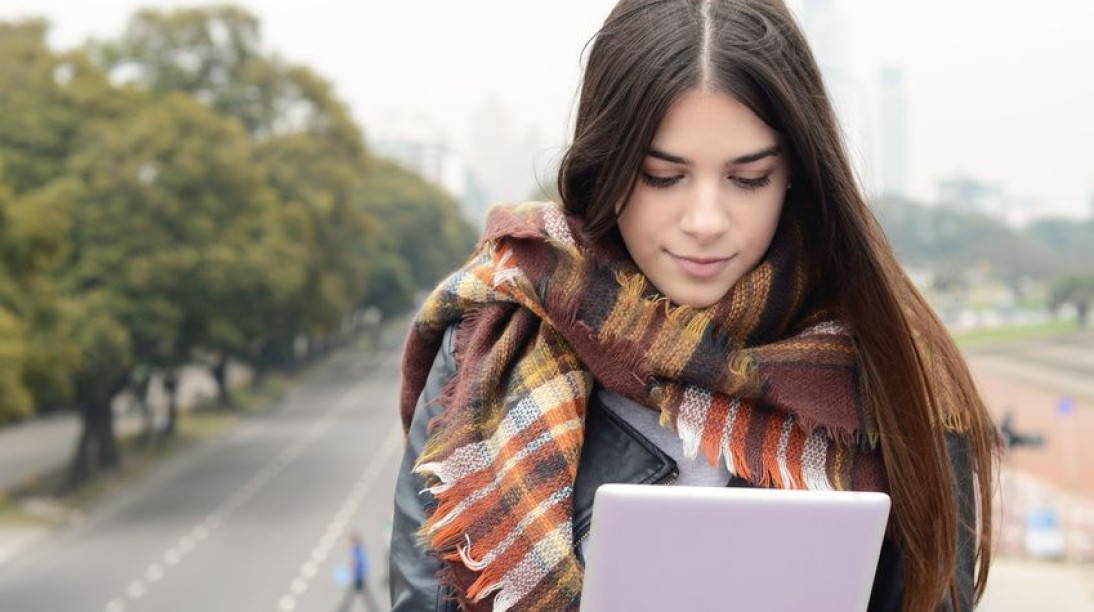 Keep it simple, keep it Kanye
Brands struggle to adapt to Twitter. Because the format is a less clean-cut form of promotion than trad banners or TV ads, many find it hard to know their place.
Whether the company wishes to remain an outlet for informative content related to their products – or to gain notoriety – it's important to understand the feeling, mood and utility of Twitter. Then deploy content with good judgment.
Twitter sees many a brand chiming in on current affairs or popular culture, tweeting alongside followers and responding to the trending hashtags and subjects of the moment.
Results of these engagements with culture can come out mixed at best – with brands often appearing tasteless and insensitive. But when done properly, it can emphasise the unique personality of a brand.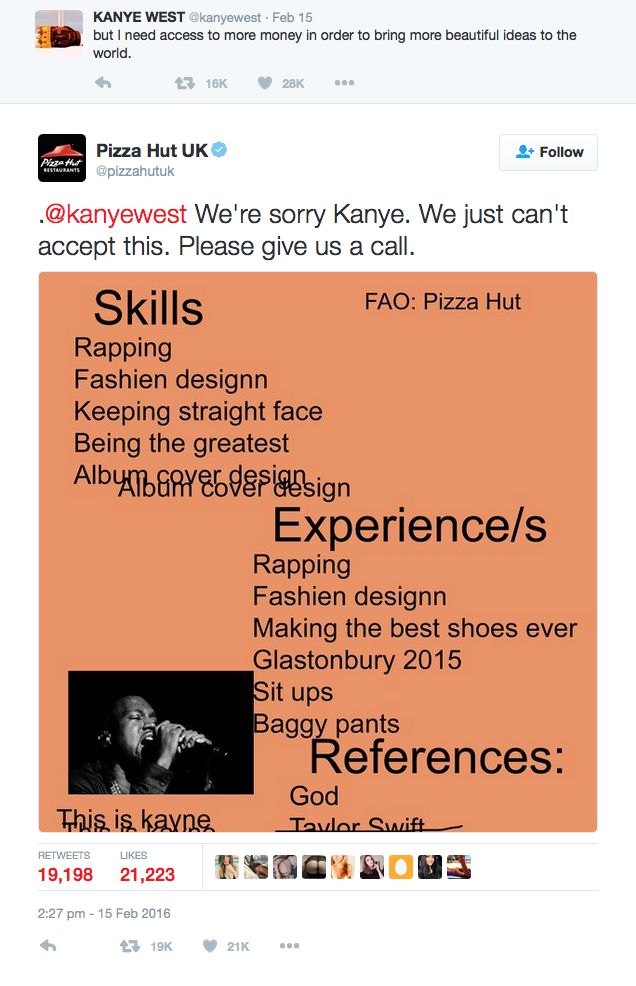 This tweet from Pizza Hut's British operation in response to Kanye West's erratic output about financial issues this year displays a great deal of knowledge of Twitter and its consumer base.
The string of tweets sees Pizza Hut parodying West's most recent project The Life of Pablo. What is key is the creation of something sharable that only subtly references the brand and the creation of a voice for the fast food chain online.
Bing's infamous response on Twitter to the Japanese earthquake of 2011 is a lesson in how not to approach sensitive subjects. What may have started from sincerity was met with a huge backlash when the search engine pledged to donate a dollar for each retweet up to $100,000.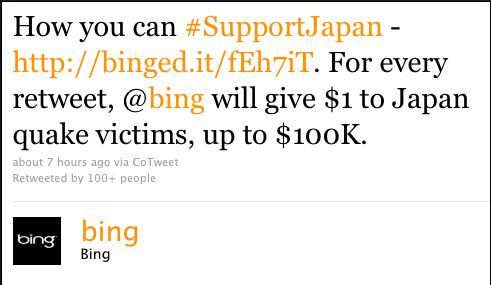 This misjudgment led to the tweet being deleted and apologised for, with the majority of Twitter dismissing it as a Bing riding the disaster for promotion.
The voice of Charmin, the toilet paper brand, is equally bizarre and perhaps doesn't pay off in a best of ways.
In many respects they succeed in their normalization of talking about their product's function, doing so with euphemisms and humorous live clips asking people questions, but their mainstay hashtag #tweetfromtheseat has a slightly different feel.
The brand, however, should be commended for its efforts to destigmatise its industry.
By far the most entertaining for Twitter users is the collision of two companies. Deodorant brand Old Spice and Mexican-style fast food vendor Taco Bell took playful jabs at each other in 2012, questioning whether 'fire sauce' contained fire or if Old Spice was manufactured using old spices.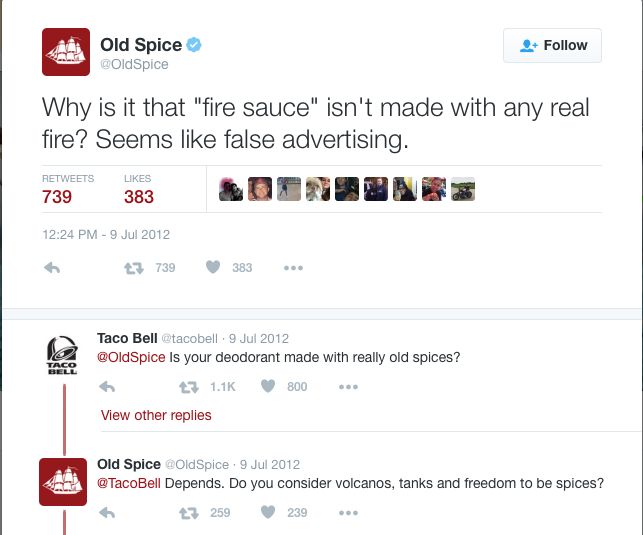 Thankfully both brands unanimously decided to take the accusations light heartedly, letting the rivalry peter out. Brands should attempt to hold their own on Twitter but be cautious of the implications.
For testosterone aligned brands like Old Spice feuds on social media make sense but for a healthcare or pharmaceutical brand it could provide a confusing spin on their image.
Brands however, must put the customer first. Drumming up a confusing ode to the product and responding to popular culture or current affairs must come secondary to customer support in the Twitterverse.
A company must use its social media outlets to eliminate as much negative content about the product online as possible, providing friendly consolation. It is about the appearance and personification of conduct as much as dealing with the specific issues of consumers.
Take JetBlue, a major budget airline operating in the US whose Twitter responses exemplify how to deal with queries or negativity. The company managed to converse with their customers in a helpful way, often continuing conversations beyond initial questions and answers.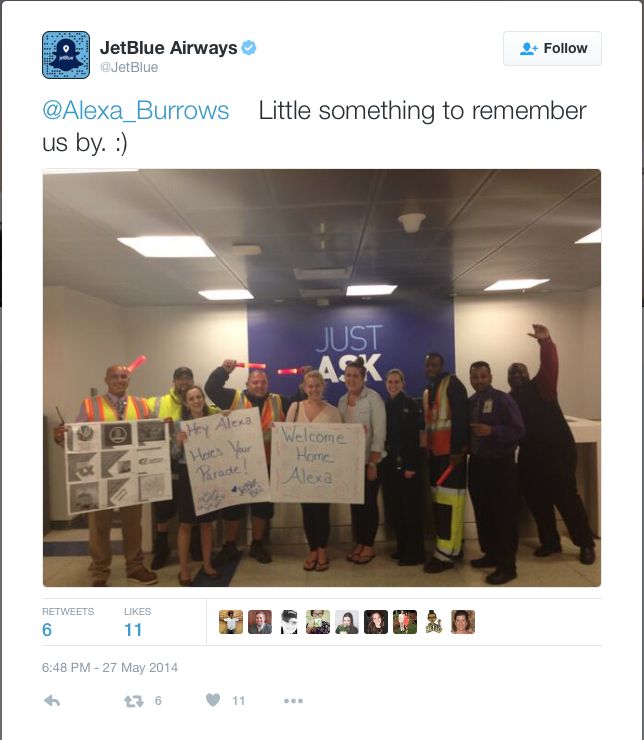 This response to a traveller returning home from the Boston operation of the airline reminded customers that behind the Twitter account are real people, happy to take time out of their day to put a smile on a customer's face.
Furthermore corporate reactions like the above are likely to stay in the consumer's head for a long time. A similarly absurd reaction from Innocent eventually led to the inclusion of a customer's tweet in the brand's newsletter left her feeling like a part of the brand.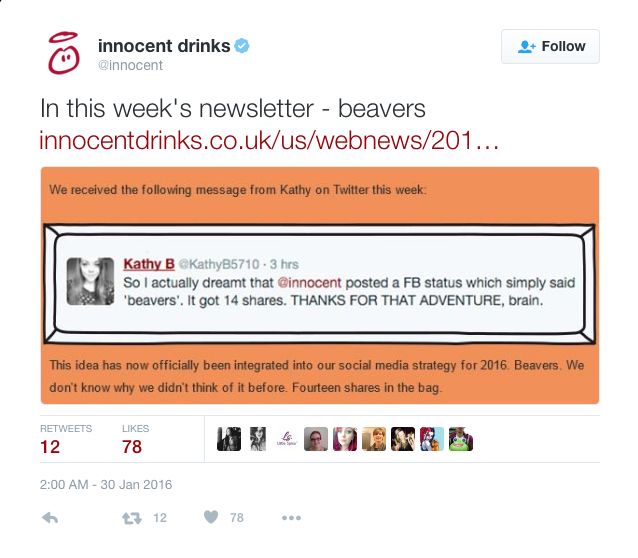 In an industry characterised by delays and performance dictated by volatile weather it's interesting that JetBlue Twitter operators make a point of not apologising to as many customers as possible when a spike of negative Tweets hits the site.
Laurie Meacham, manager of customer commitment at the airline writes that 'apologising to everyone just makes us look apologetically sad and like we may not have a handle on things'. Clearly, the right amount of customer care and empathy on a corporate twitter account is essential.
When used correctly, corporate Twitter has the power to solidify customer loyalty and personify the brand in ways not possible with other mediums.
Brands however should be wary of reckless behaviour between rivals and judge reactions to sensitive events carefully. Thinking about the character of a brand is essential and a stream of tweets can push the human aspects of a company to a new level.
Get our newsletter for insights into modern comms