Scent's seven silliest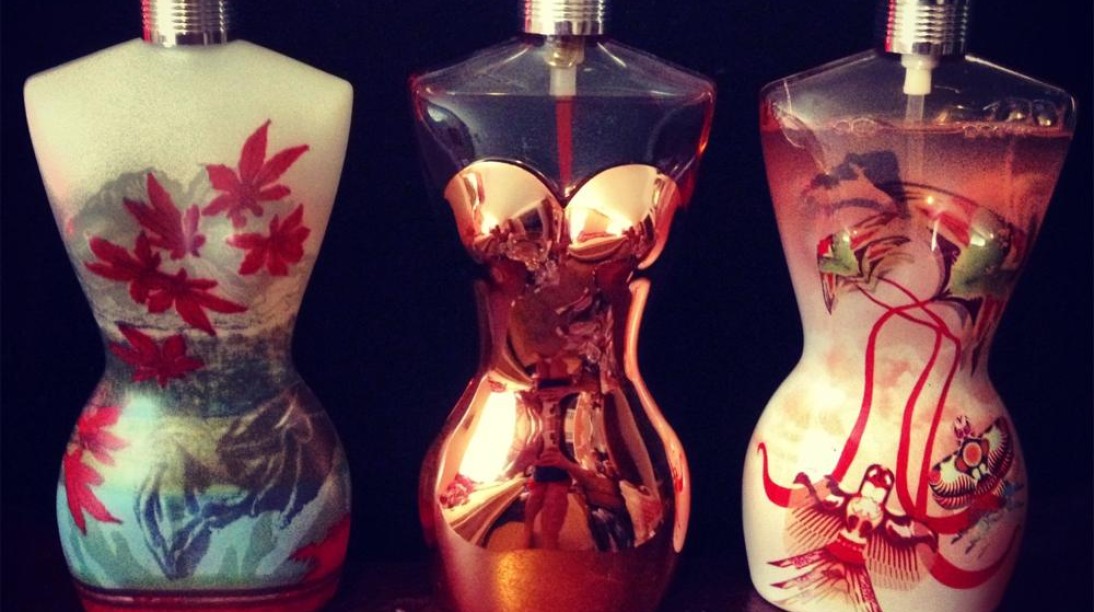 These ads are stinkers
It was a seated nude woman playing the piano that did it. The high-spec perfume ad – complete with ivory-tinkling exhibitionist – had me in hysterics. I can't remember the brand.
Almost all scent commercials are unintentionally funny. The key to the comic success of these mini-epics is their absolute poker-faced seriousness.
A lavish concoction of incredulity and outrageous unrealism, pretentious semi-clad characters spouting unfathomable monologues and dippy scenarios combine to make a cocktail of nonsensical clichés.
Remember Bleu de Chanel's harassed celebrity character played by French actor Gaspard Ulliel: "I'm not going to be the person I'm expected to be any more."
Sadly, the delicious smells laboured over by teams of dedicated perfume brains are drowned in preposterous story lines. Maybe to merely advertise perfume isn't the point. But if brand reinforcement is their goal, that's another failure. The ads are crammed full of batty distractions.
Certain things in perfume advertising are a must. Firstly, a whiffy, melodramatic script. Brad Pitt's famous monologue ending – "My luck, my fate, my fortune…inevitable" – for Chanel, has been parodied on YouTube.
Other recurring motifs include cheesy sexiness, illicit sexiness, voyeurism, rebellion, escapism and liberation. There's an abundance of running away, too.
Extreme nature is essential. Waves, deserts, wolves and high altitudes are all desirable. There's never any information about the poor old scent.
But on a positive note, there is a kind of gender equality in this nose-worrying world. Both sexes are equally represented as nice but a few millilitres short of a full atomiser.
Sauvage, so so
High fashion's great problem is recycling outdated theatrical imagery. The resulting output is inward-looking hokum. Which fits neatly into a disastrous campaign set in the epic sands of America: Doir's Sauvage starring Johnny Depp. In his first ad, Depp had been shadowed by a buffalo, a coyote and a vulture. He'd also buried jewellery in the desert. This season Dior went beyond hokum. A well-known Native American artist dancing in authentic dress featured in the new campaign. A clip was previewed on social media and hastily withdrawn. Dior failed to notice the message they'd created by combining a real person with a brand name that means savage in French. Oh Dior.
Chanel No 5
Starts on a beach but the heroine is preoccupied with surfing. The message: she's missing out on what's important. Her boyfriend has to communicate by letter. A naff slowed-down song from Grease dominates and I'm wondering how she manages to surf without getting water logged. She ditches her little girl with the help and drives her convertible to a glittering rendezvous with her neglected lover in a nightclub. Do we care?
Invictus by Paco Rabanne
A bit more upbeat, it really hams it up in a sports stadium. A Kayne West soundtrack and a clan of ancient gods add to the atmosphere. Tattoos feature prominently. Confused? Who wouldn't be?  And then there was the budget aftershave ad for Classic by tattooed Beckham. We Brits don't like to waste money … it's not manly and he soon gets dressed because it's cold.
Black Opium
Perhaps the heroes and heroines of perfume ads are meant to be empowered or addicted, as alluded to in Yves Saint Laurent's Black Opium, to the whiff their chosen brand. A sultry rock'n'roll woman leaps out of bed in the night and rushes through what looks like the streets of Shanghai for a snog with a bloke in a doorway. She's only after taking the perfume from him for a private squirt round the corner.
Reveal by Calvin Klein
A smutty story of skyscraper sexibitionism. The scene is set in two neighbouring glass towers. Leading lady Doutzen Kroes pulls the curtains back and begins to strip off for the benefit of her unwitting admirer. She keeps her eyes fixed on her neighbour's gaze. No nets, no shame and not a dab of scent.
Take it as Red
Big cars, helicopters and skyscrapers, big muscles, big waves, big hair, beards and tans are essential. A nice example of the rugged tan style is sported by Ralph Lauren's Polo Red guy, who, like a burnished conker, speeds down a jetty resplendent in his high-octane luxury motor to meet his date on a super, you guessed it, big red speed boat.  Older geezer nirvana.
Why does it have to be like this?
Perfume advertising is trying to overcompensate for the shortcomings of its medium. A few chosen words evoking their products scent characteristics might get the pulse beating more quickly than a stifling blockbuster made by an overinsistent brand.
There's a world of sensory delight in the ingredients' names alone: vetiver, patchouli, tuberose, bay, orange, moss and mop-your-brow leather.
I yearn for Christy Turlington in Eternity by Calvin Klein. At least she was happy in her misty sandy world. Oh, and we love the bottles in the image above.
Get our newsletter for insights into modern comms