NatWest

FULL CREATIVE SERVICES
Design, animation, social and advertising
Bringing ESG and entrepreneurship projects to life for major bank
The brief: NatWest asked us to bring to life their Global Entrepreneur Monitor, an annual academic research paper into entrepreneurial attitudes created in partnership with Aston University.
The solution: We created a strong, visually-led publication in an unusual format that included easily digestible findings from the report for busy entrepreneurs and journalists to hook into. Using the report, we also produced a series of social media assets to help draw in the entrepreneurial audience on LinkedIn.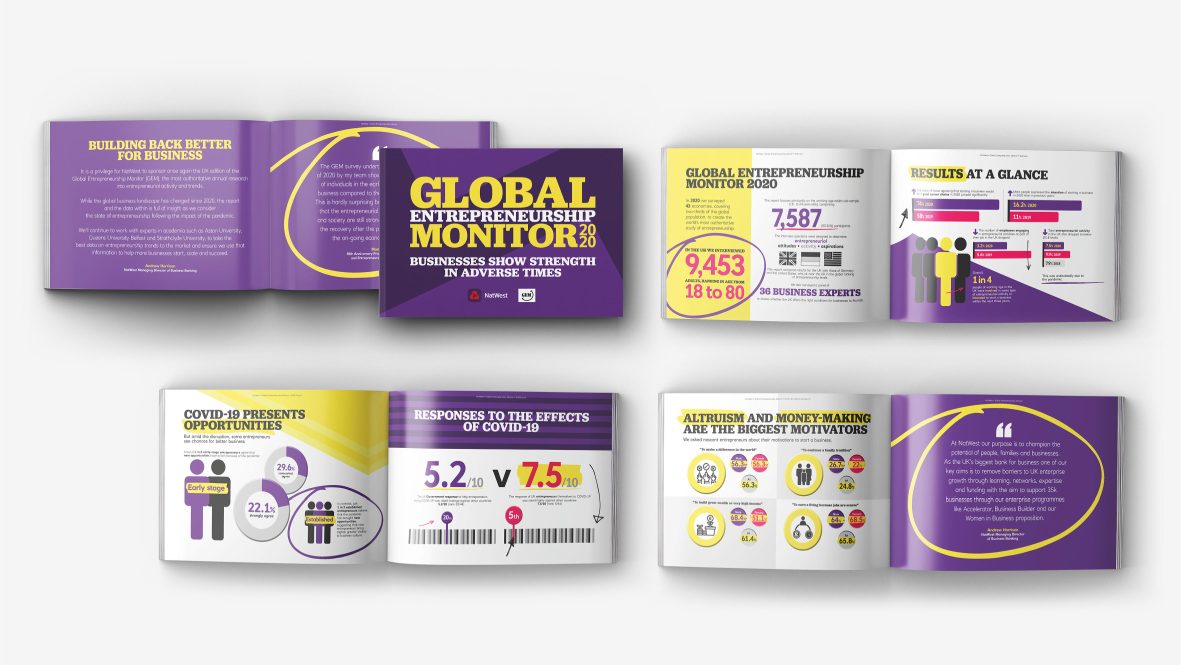 In 2020, NatWest Markets commissioned us to help promote a big campaign on Environmental, Social and Governance (ESG). We created animation and social media cards to drive to the specially created hub, where illustration in the same style as the videos was used as headers and imagery for individual articles. We also produced web banners and advertising.
Get our newsletter for insights into modern comms