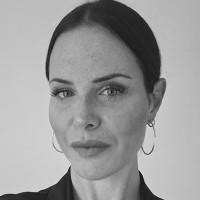 Rachael Adams
Director of Content
Rachael has more than eight years' experience creating impactful content campaigns for brands in the business, finance and tech sectors.
She spent seven years managing the Telegraph's business, finance and technology branded content output, and most recently headed the content strategy team for Reuters Plus, the branded content division of Reuters.
Her first job was Research Assistant at the Reader's Digest – a role which covered everything from sub-editing gardening articles, to ghostwriting wine columns, to managing the guestlist at a party for Nigella Lawson.
Rachael has also worked for IFA newspaper Money Marketing, insurance trade magazine Post and Which? Money. She had a brief stint as a rock 'n' roll DJ in East London.