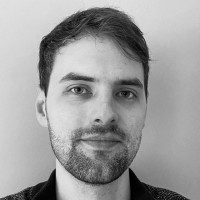 George Roberts
Animator
George Roberts is an animator, motion graphics artist and illustrator. A native Welsh speaker, he graduated from the North Wales School of Art and Design with the coveted Vice Chancellors Award.
Since then, he has almost 10 years experience in the animation industry, working for end clients such as Intel, Vodafone, Imperial College London, Westminster City Council and the Prince's Trust.
His work for Highbrook incudes NatWest, Intertrust Group and Hines.