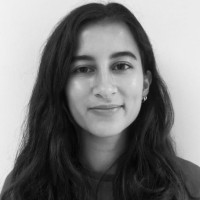 Ashni Wilson
Illustrator
Ashni Wilson is an illustrator who recently graduated from Falmouth University. She was recognised by the Association of Illustrators as 1 of 10 UK Illustration Graduates to Watch in 2022.
Her work encompasses conceptual and symbolic strategies covering a wide range of illustration including editorial and has had her work published by Breathe Magazine (US edition).
Ashni is responsible for the brilliant drawings on the Highbrook site.