Highbrook Media terms and conditions for contributors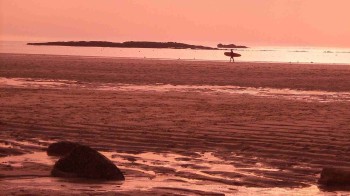 Here are our general terms and conditions. There's a further description of how we operate below that.

When you work for Highbrook Media Ltd, you assign all rights to your work to us irrevocably, perpetually and worldwide. Those rights are reassignable to our clients.
Fees for voiceovers are one-off and for perpetual use without further payment.
You vouch for the accuracy of your work.
You vouch that it is your own work and does not infringe copyright or plagiarise from other sources.
You should not use free material from the internet such as images or graphics. Much as the site might say they are free there is no guarantee that they have arrangements with the owner that allows us to use them.
If you use imagery and graphics that are not your creation, please be sure that there is a suitable transferable licence in place (for which Highbrook will pay).
Images of people should not used without model release forms and locations require the permission of the owner.
If you quote data sources, that data must be in the public domain for journalists' use and those sources must be acknowledged with a footnote, the date and a link to the source. Footnotes should be done in Word with this method
If you use case studies or quote people, please be clear where their words will be used and get them to check the copy. Approval for use and approval of words should be in an email.
You agree to not make public any confidential material given you by clients or by Highbrook.
Any material you receive in an interview we set up or from a client is intended only for use on the project for which you have been hired. It should not be re-purposed for any other use.
You will not approach our clients directly for work nor accept work from them if they approach you, nor poach our contributors unless they were already known to you.
By agreeing to work for us, you agree to follow all current regulation and legislation relating to editorial, content and advertising, in particular the IPSO Code Of Conduct.
You are a freelance contractor paid gross against an invoice plus VAT where appropriate. Highbrook Media Ltd is not responsible for your tax or national insurance contributions.
You are not authorised to make agreements on behalf of Highbrook and are not an agent or appointed representative of the Company.
Highbrook has no obligation to offer you subsequent engagements and you have no obligation to accept such subsequent engagements.